SAFETY
COMMITTED TO ZERO
APi Construction has always operated under the premise that our employees are the organizations' most valued assets. Our commitment to job site safety is the essence of how we perform our best and safest projects. We believe having zero injuries is achievable for any project and protecting health and safety is the expectation of the entire APi family of companies.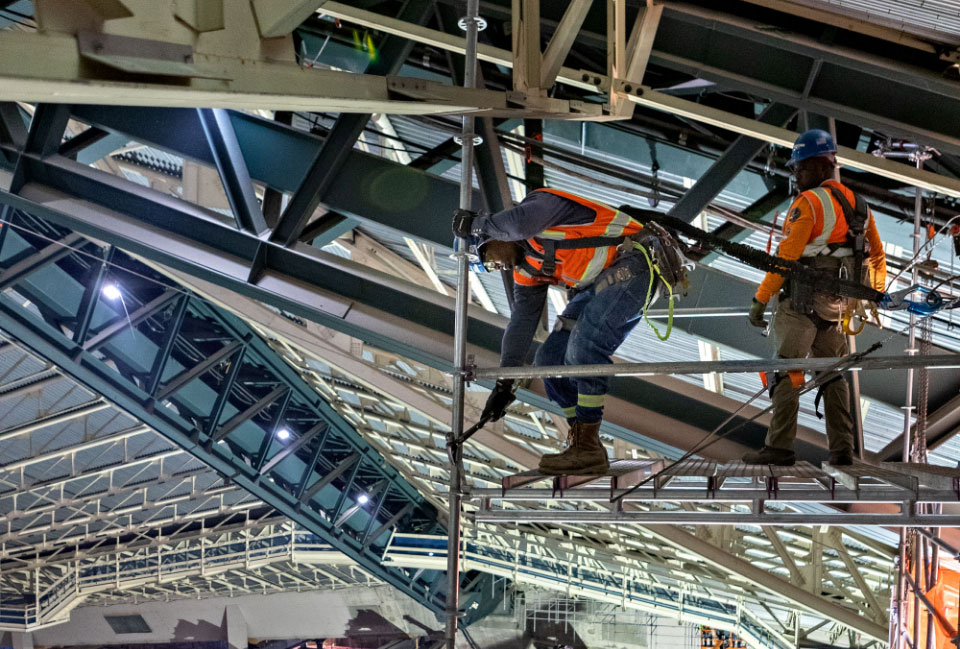 SAFETY IS #1
Our commitment to safety shows in our statistics. In 2021 alone, we clocked over one-million employee work hours with 0 fatalities and below-industry-average safety rates. We're proud of what these safety numbers represent - they prove our team is living and exercising our safety values in the field.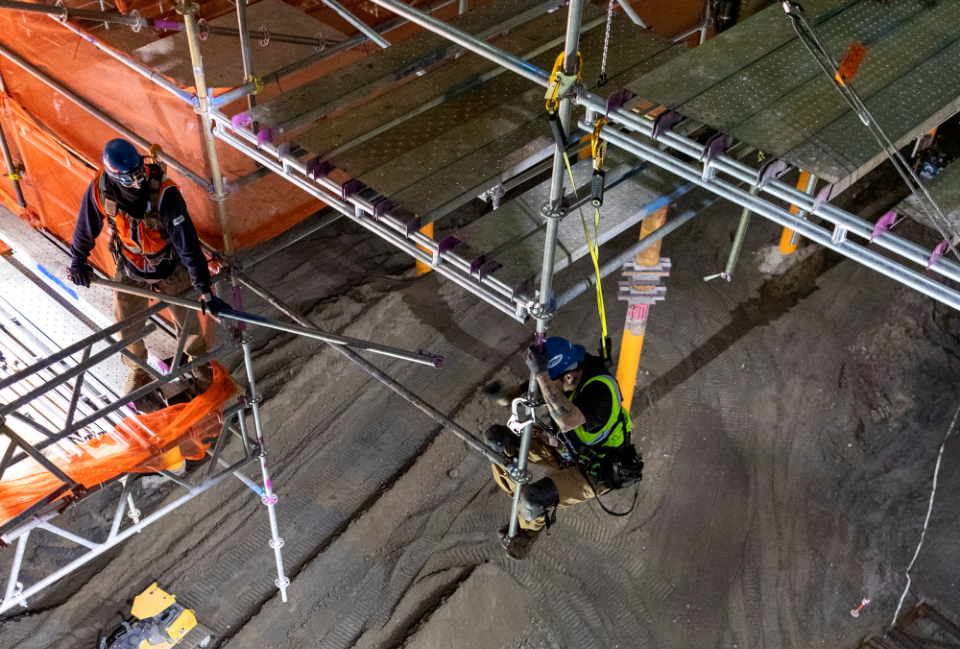 API SAFETY STATISTICS
0.70
EXPERIENCE MODIFICATION RATE (EMR)
0.88
TOTAL RECORDABLE INCIDENT RATE (TRIR)
1,356,774
EMPLOYEE HOURS WORKED
I AM SAFETY
Our I Am Safety program encourages every team member to take responsibility for safety. It's up to each of us as individuals. We work together to identify and mitigate safety hazards and recognize all of the great things happening on our sites every day. I Am Safety amplifies everyone's voice - and it works - all job sites utilizing the program have not had any OSHA Recordables or Lost Time Incidents. That's not only powerful for our company and employees, but the jobs we work on and the clients we serve.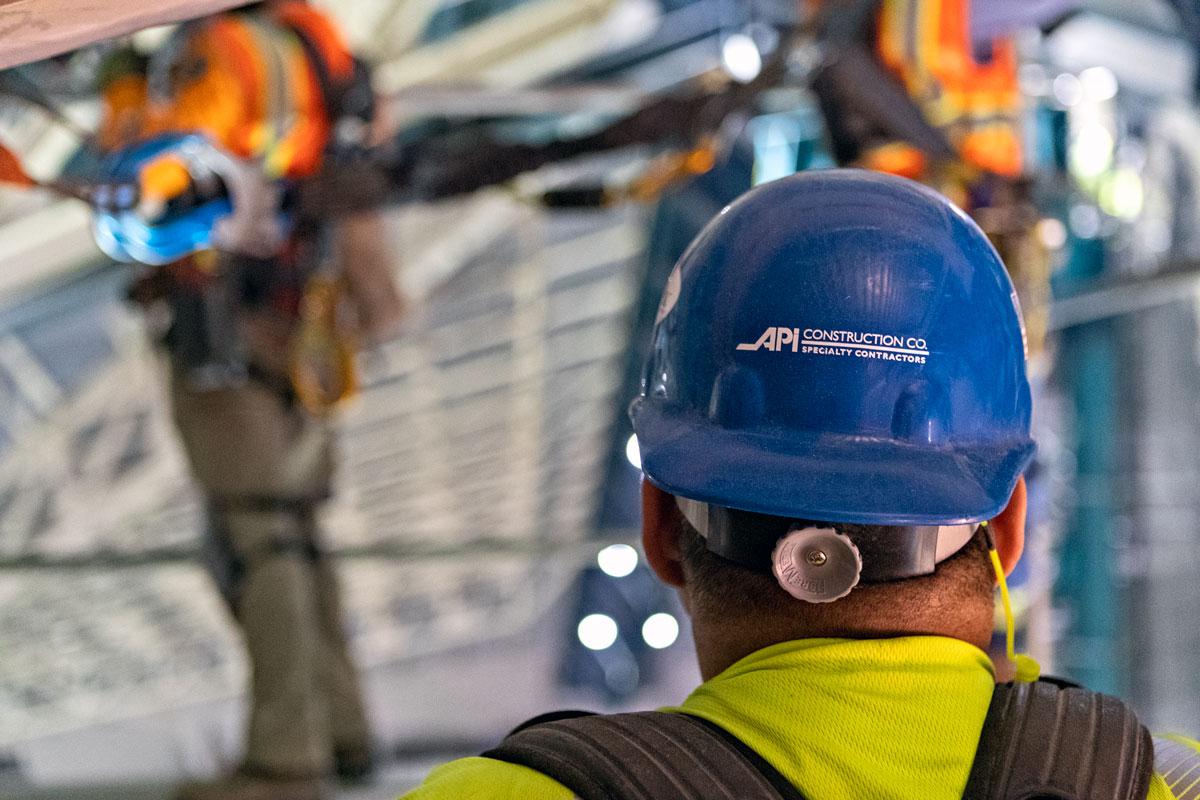 SAFETY IS THE BACKBONE OF EVERYTHING WE DO